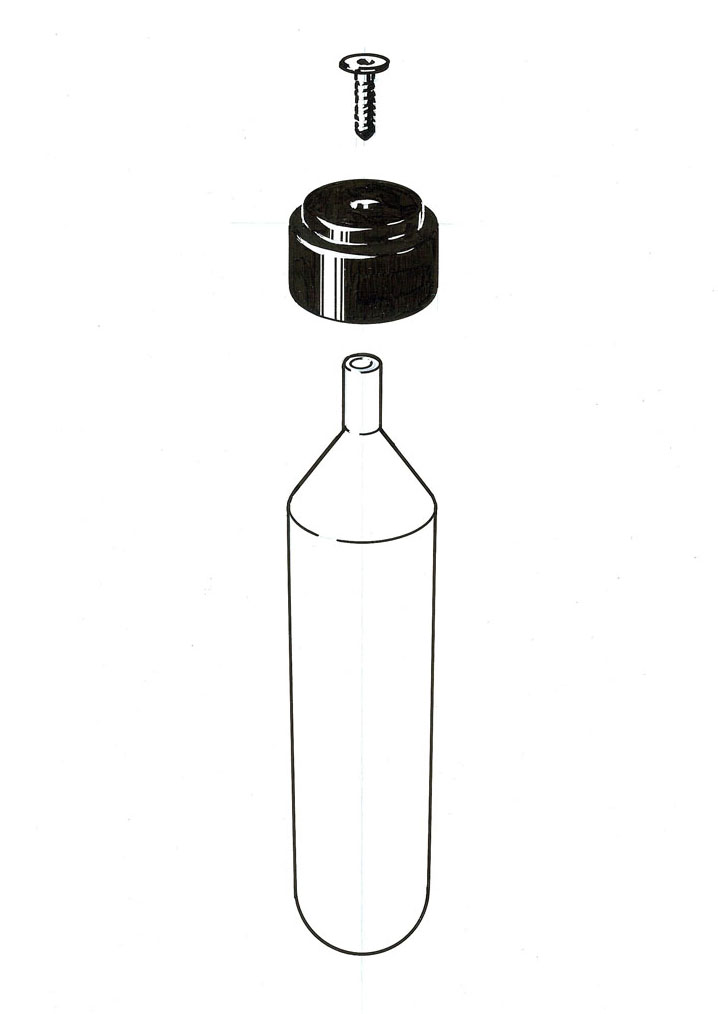 Cone-Top Tubes and Crowns
Short Path Lengths
Reduced Run Times and Volumes
Secondary Seal in Swinging Bucket Rotors
The Seton Cone-Top system positions a short column tube at the bottom of your rotor hole resulting in a k-factor reduction and increased pelleting efficiency of your rotor (1). Shorter path lengths can reduce run times. These reduced volume tubes offer added flexibility with your present rotors with no need for speed reductions or oil overlays to fill open-top tubes to required levels. Because the tubes are filled and sealed, gradient concentrations do not change by evaporation as may occur with partially-filled thick wall tubes.
The patented Cone-Top seal system fixes the crown to the top of the tube and maintains the conical tube shape during centrifugation (2). In swinging bucket rotors the Cone-Top system provides a secondary seal and increased protection when separating hazardous materials. Cone-Top tubes may be resealed and offer the advantage of multiple runs with the same tube. Use of Seton Easy-Out fractionation devices allow direct connection to the top of the tube. The cone top provides a uniform configuration for efficient sample removal.
With the Cone-Top system the use of heat and expensive heat sealing stations is eliminated— the seal is made with a simple hex key wrench. Cone-Top polyallomer tubes can be autoclaved, punctured and sliced. Find your rotor in Tubes listed by Rotor. You will need one crown and one plug for each hole you intend to use in your rotor. The plug is tightened with wrench PN 4088.
(1) Rickwood, D., editor, Centrifugation (2nd Edition), Oxford: IRL Press, Ltd., 1986.
(2) (U.S. Patent 4,690,670 and UK Patent GB 2185245 apply.
HOW TO USE
After the Cone-Top tube is filled a crown is placed on the stem of the tube, a plug is screwed into the stem and hand-tightened with the wrench. As the plug is screwed in it forms a thread in the stem of the tube providing a reliable compression seal. After centrifugation the tube assembly can be pulled from the rotor with hemostats and the plug unscrewed. The tube can be reused by again screwing in the plug.
Noryl crowns, stainless steel plugs and polyallomer tubes can be sterilized by autoclaving, ethylene oxide gas or immersion in aqueous solutions of 70% ethanol, 70% isopropanol or 10% hydrogen peroxide.
HOW TO ORDER
Find your rotor in Tubes listed by Rotor. Note the corresponding crown PN and order one crown for each rotor hole you intend to use. Order one plug for each crown. For convenience, plugs are supplied individually or in packages of ten. Use the PN 4088 wrench to tighten the plug. An example is: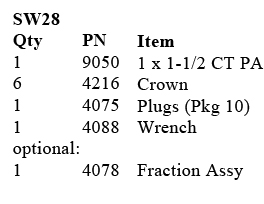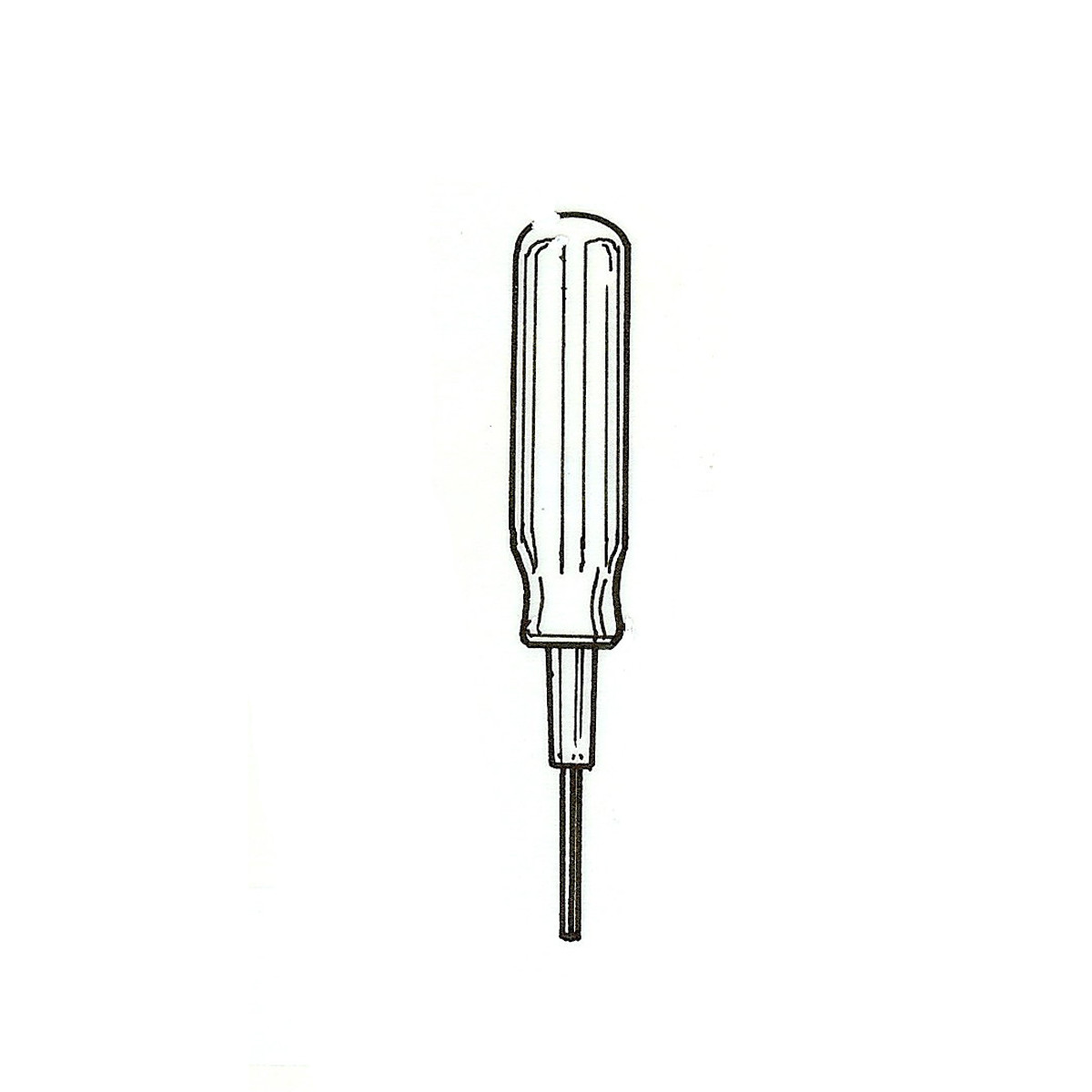 4088 Wrench
This hex key with molded plastic handle is used to tighten the 4073/4075 plugs.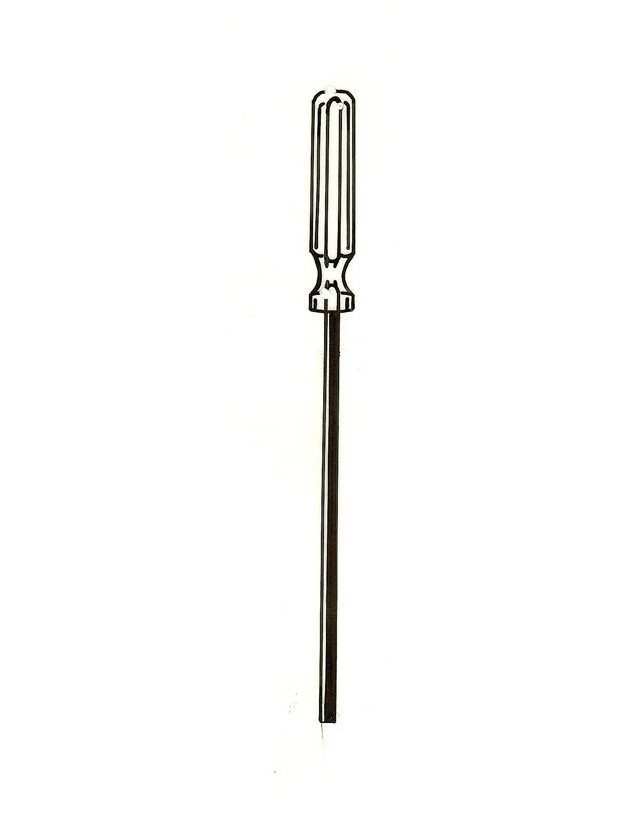 4250 Removal Tool
Insert the tip of this tool into the hex hole of the screw plug, tilt slightly and pull the assembly from the rotor hole.