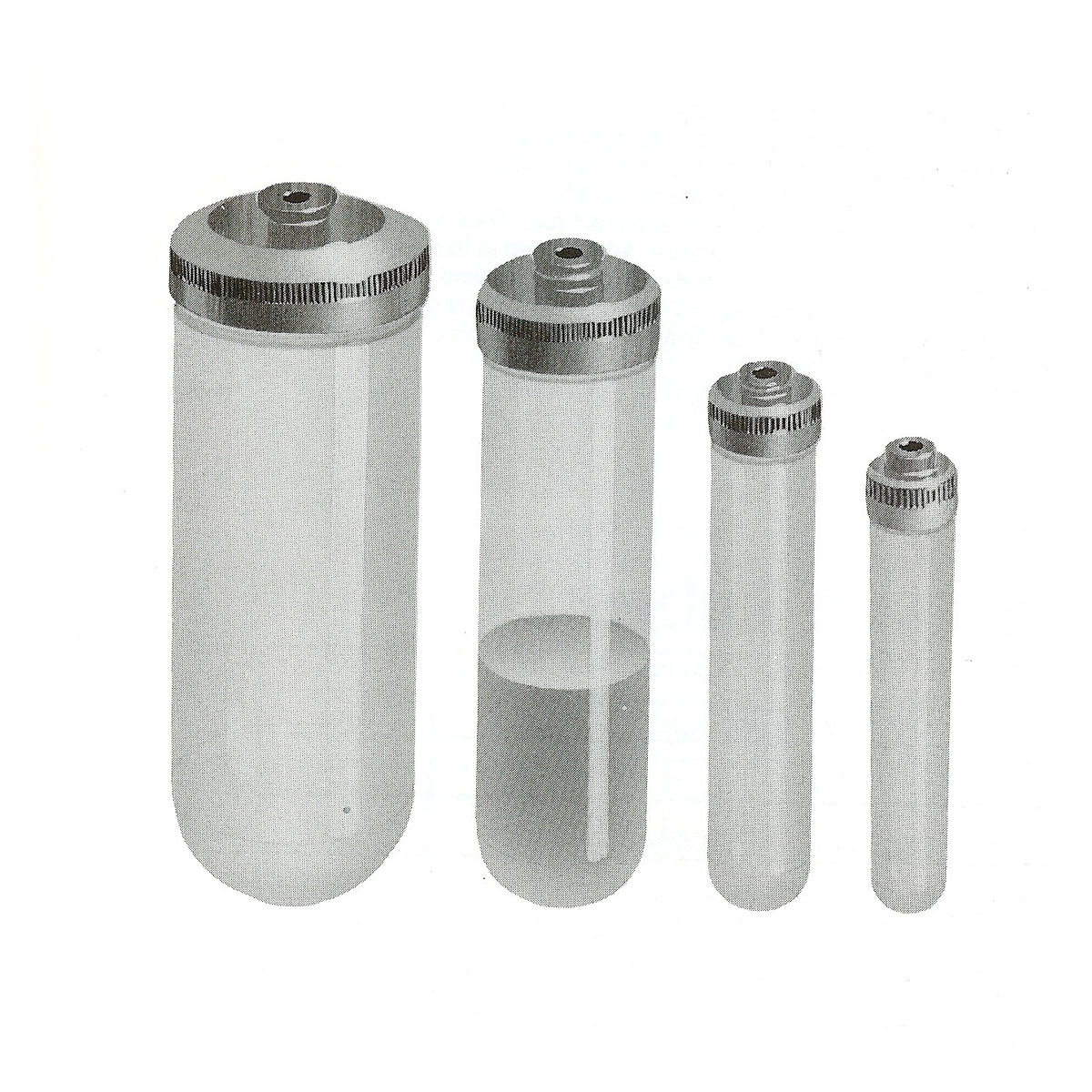 Threaded Polycarbonate Tubes
Smooth, Straight Wall Design
Fast, Reliable Sealing Caps
Reusable and Autoclavable
Transparent
Thick wall polycarbonate tubes are available in five popular sizes for use in a wide range of fixed-angle rotors. With smooth, straight walls, these polycarbonate tubes allow complete decanting of supernatants. Because there is no reduced neck, there is easy access to pellets at the bottom of the tube.
Precision screw threads are molded on the outside of the tube wall and do not interfere with sample loading or retrieval. One-piece aluminum caps are screwed on the tubes, and a durable Viton* o-ring is encapsulated in a cap recess to provide a reliable seal. The caps have no fill hole and setscrews. Tubes can be run partially filled but should always be used with a cap. Tubes should be at least half-full when run.
The tube wall thickness has been developed to provide maximum wall rigidity and maximum tube volume. Polycarbonate tubes are autoclavable. They should not be used with oils or solvents as cracking may occur. Tubes, caps and o-rings may be purchased as assemblies or as individual components if replacements are required. A gripping tool is available for unscrewing the caps after centrifugation and provides maximum leverage without scratching the anodized surface of the caps. A threaded removal tool is available for extracting the sealed tube assembly from the rotor.
*Viton is a registered trademark of DuPont Performance Elastomers LLC.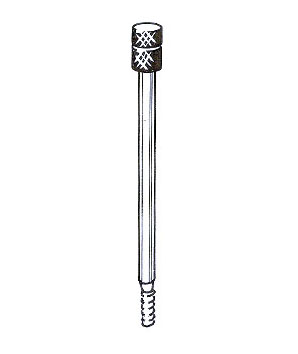 4270 Removal Tool
Tube assemblies can be pulled from your rotor after this tool is threaded into the top of the aluminum cap.
4293 Gripper Tool
Aluminum caps can be easily unscrewed from the tube with this cap tool.