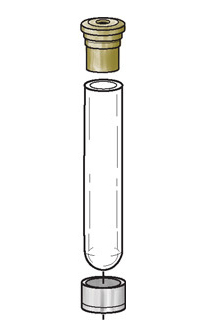 Self-Seal Caps and Tubes
No Torquing Tools
Use Standard Thin Wall PA Tubes
Use in Fixed-Angle Rotors
Self-Seal caps seal standard open-top thin wall polyallomer tubes by centrifugal forces. No torque wrench is required to tighten the cap as the two-piece assembly causes a seal when the gold anodized aluminum body moves down against the titanium seal ring during centrifugation. Typically, the bulk fluid contents are first added to the tube and the aluminum body is pushed into the top of the tube. The titanium ring is slipped over the bottom of the tube and then upward until it contacts the tube/body at the top. Additional gradient and sample is then added through the fill hole in the cap body to completely fill the tube. A setscrew is turned into the top of the fill hole and sealed against a nylon bushing at the bottom of the fill hole. The assembly is placed into the fixed-angle rotor hole. During centrifugation, the seal is made. The assembly is removed from the hole after centrifugation with the PN 4270 tool.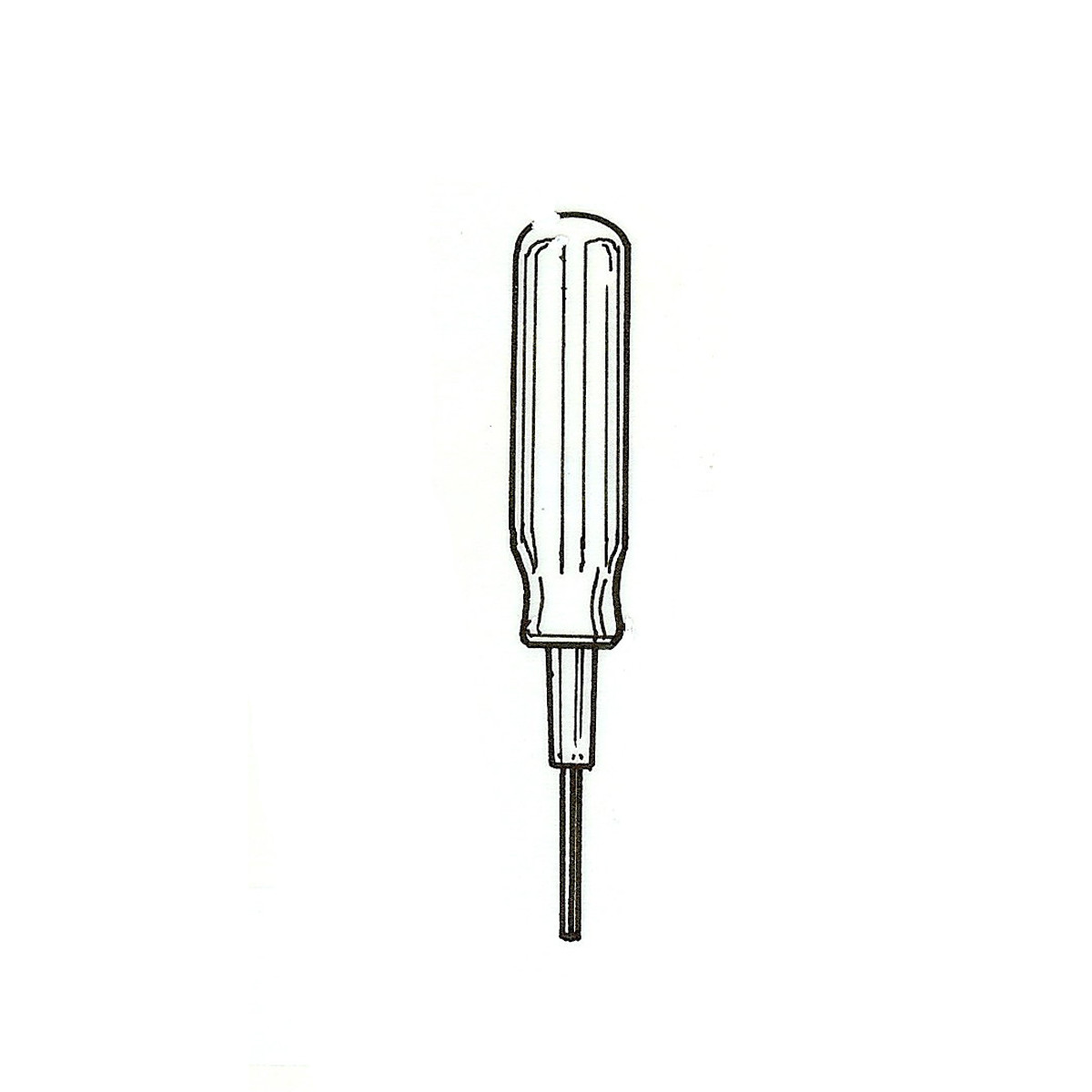 4088 Wrench
The hex key with molded plastic handle is used to tighten and remove the setscrew.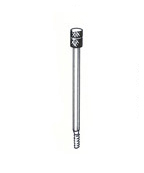 4270 Removal Tool
Tube assemblies can be pulled from your rotor after this tool is threaded into the top of the aluminum cap.