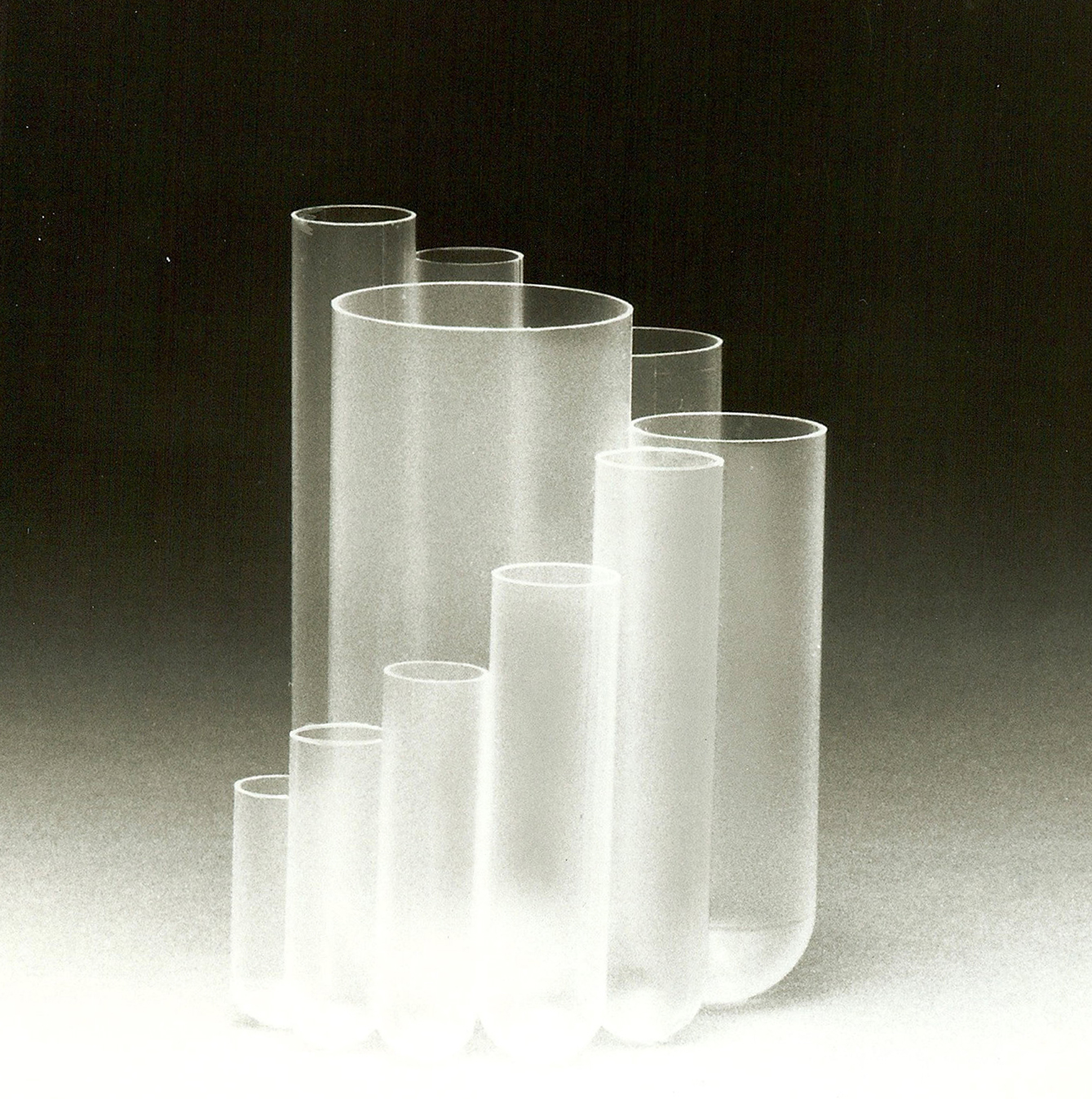 Open-top
Polyallomer
Thin Wall and Translucent
Puncturable and Sliceable
Autoclavable
Molded Stress-Free
No Brittleness
Polyallomer offers the best overall chemical resistance of plastic ultracentrifuge tubes. It has a useful but limited solvent resistance to alkaline gradients and can be used in a 2-12 pH range. It is transluscent but achieves some contact clarity with liquids. It is nonwettable. The useful centrifuge temperature range is 0-30 deg C, but short duration runs under certain circumstances may allow the use of tubes up tp 40 deg. C. Polyallomer tubes may be reused (1). Seton polyallomer tubes can be sterilized by autoclaving at 121 deg. C with no detrimental effects on centrifuge tube performance. Sterilization can also be achieved by treatment with ethylene oxide gas or by cold methods (2). Seton polyallomer tubes are easily punctured and sliced. Puncturing through the tube bottom is relatively easily.
(1) Tubes can be reused if significant deformation or stress cracking has not occurred. Capped tubes used in fixed-angle rotors may deform below the cap and in that case should not be used.
(2) Aqueous solutions of 70% ethanol, 70% isopropanol or 10% hydrogen peroxide.