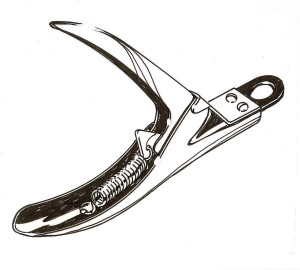 MICROTUBE CUTTER
The special blade assembly has a large loop for use with all microtubes up to 1.5 ml. It will cut all brands and materials of tubes and pipette tips including PA, PP, high and low density PE. Tubes can be cut anywhere along the length from the cap flange to the conical tip. By cutting at the conical tip, access can be gained to radioactive pellets eliminating the need for resuspension of the pellet. The hazardous use of razor blades and splashing of radioactive materials can be eliminated. Cap flanges can be removed for inserting of tubes into special holders, racks and centrifuge adapters. The conical tips of UltraCone tubes can be removed for retrieval of RNA pellets.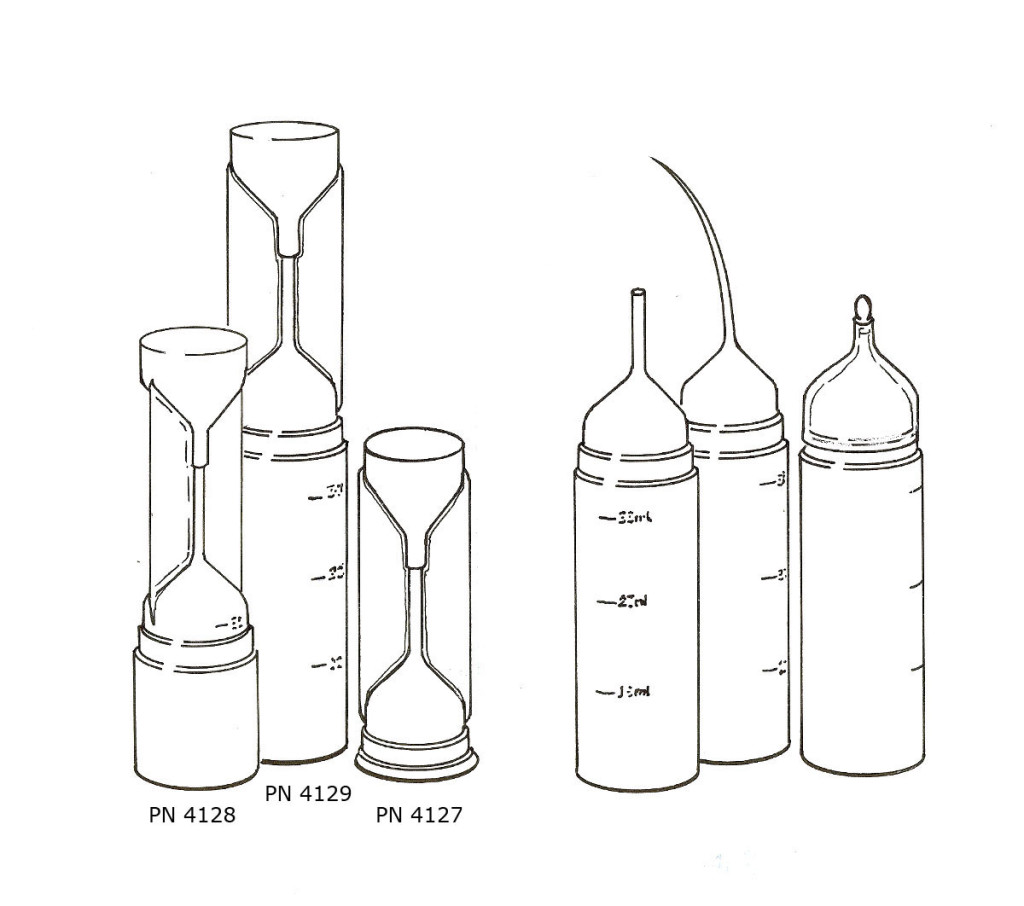 RESERVIAL CONTAINERS
PN        Item
4127     10ml Reservial, Box of 12
4128     20ml Reservial, Box of 12
4129     44ml Reservial, Box of 12
4127B   10ml Reservial, 1000 Bulk
4128B   20ml Reservial, 1000 Bulk
4129B   44ml Reservial, 1000 Bulk
This vial is a heat-sealable storage container made of polyethylene. It can be used as a large volume storage and dispensing pipette for samples, gradients, etc. It has an integral 5ml funnel which can be cut-off after filling then turned over, heat-sealed and used as a closure for the stem or reused or discarded. The stem of the Reservial container can be drawn to a pipette tip or heat-sealed by placing in an open flame to make a hermetic seal. Reservial containers can be frozen in liquid nitrogen. It is an unusual and unique product which has found uses too numerous to list. Some are even strange.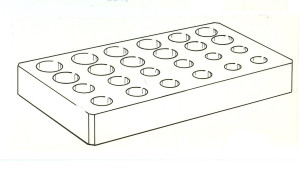 TUBE RACKS
PN     Item
4131   Tube rack for 7/16 and 1/2" Dia Tubes
4132   Tube Rack for 9/16 and 5/8" Dia Tubes
4133   Tube Rack for 1" Dia Tubes (8 holes)
4134   Tube rack for 1-1/2" Dia Tubes (6 holes)
Tube racks are made of white Delrin and are designed to precisely fit Seton, Beckman, and DuPont/Kontron ultracentrifuge tubes. Use one for loading and unloading tubes or for transporting tubes from your lab to another centrifuge. Because they are designed specifically for ultracentrifuge tube diameters, the racks are low in profile and the maximum length of your tubes are visible above the rack.